Candles & Favors provides many uniquely themed designs for special occasions such as birthdays, bridal, weddings, and anniversaries. But if you ask anyone around the office you will here that the favorite of ALL of the occasions that we have the privilege to be part of is (Drum Roll Please) Baby Shower! There is nothing as exciting and life changing as the joy, work, excitement and responsibility of bringing a new life into this world. This is truly a long term commitment that will not be easy but will always be rewarding. This could not be possible without the commitment and hard work of loving parents, especially Mom!
When I think of a Mother, I think of my own mother who is alway understanding and there to help. She has spent my whole life making sure I had everything I needed to be successful in this world. She also made sure I was always healthy, took care of myself and was there when things didn't go my way. Now that I am a mother myself I have a brand new perspective on the whole mother thing that I had taken for granted all of those years.
This is probably the hardest job I have ever had! Let's think about it:
There are no vacation days because they usually come with you if you go on vacation.
There are no bonuses or even a salary.
The hours are pretty long, especially in the early years.
There really isn't a training program and when you do get things kinda figured out they get older and it's all new again.
You are certainly not allowed to change positions or companies.
Kidding aside, I would truly have to say the love I get from my family and the satisfaction I get from watching my children grow up is all the payment I need for a job I wouldn't trade with anyone.
Apparently many other people feel that same way since Sunday, May 10, 2015 is Mothers Day in the United States. In case you are curious to learn the interesting history about this national holiday which started in 1908 take a look at this Wikipedia article to learn more!
To say thank you to all of the wonderful mothers who selflessly spend each and every day making those yummy meals you can only get at home, making that boo boo feel better, providing that motherly wisdom that you can't get on Google we have created a free downloadable Mother's Day set.
The set includes a some round circles that can be cut out and used as tags for a gift or even cupcake tops so why not make Mom some cupcakes this year.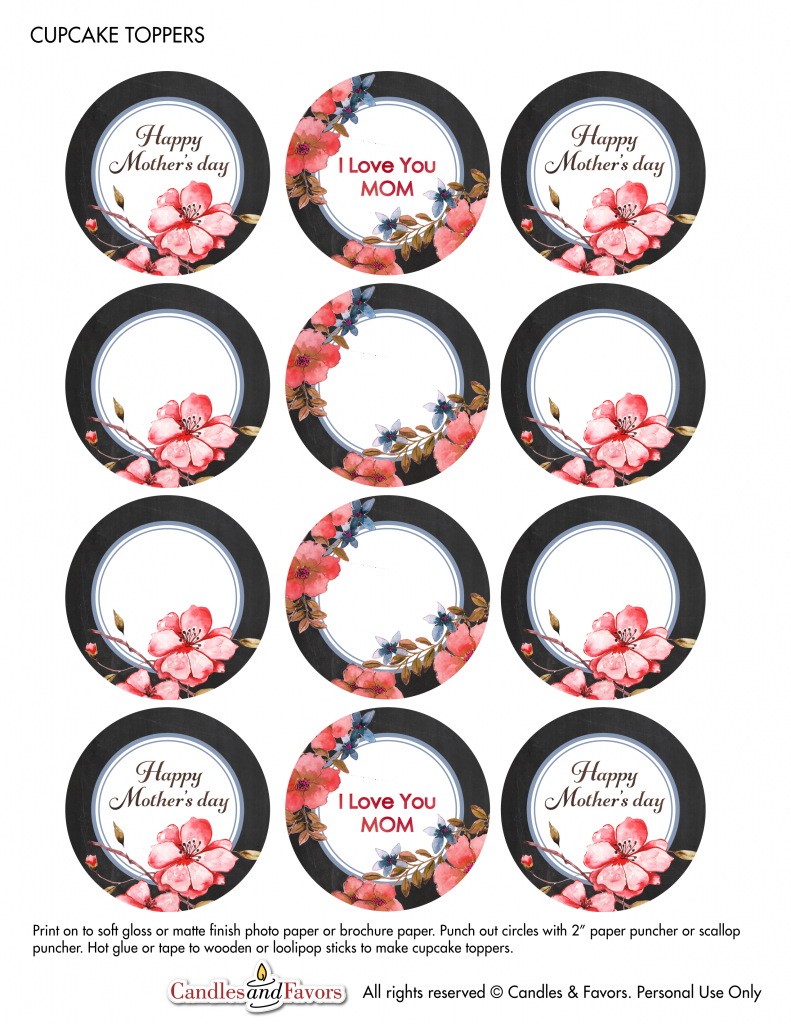 Also included is a matching card that is perfect for children to add their own custom picture, loving words or maybe even list all the ways their Mother makes they feel special!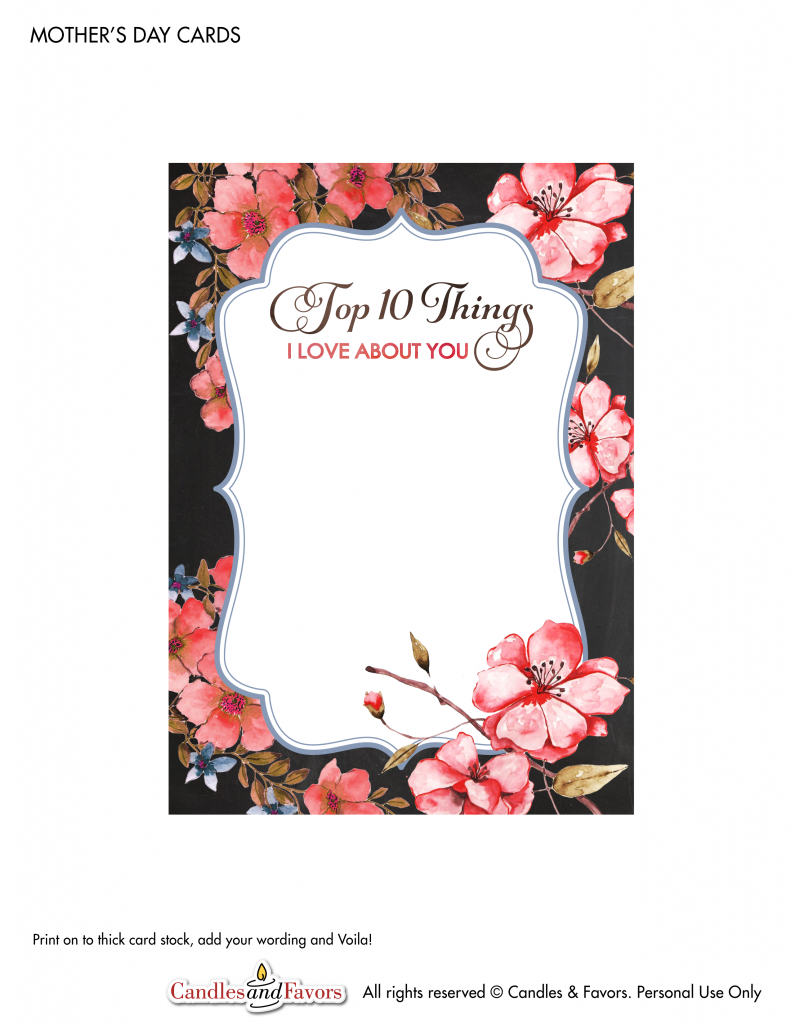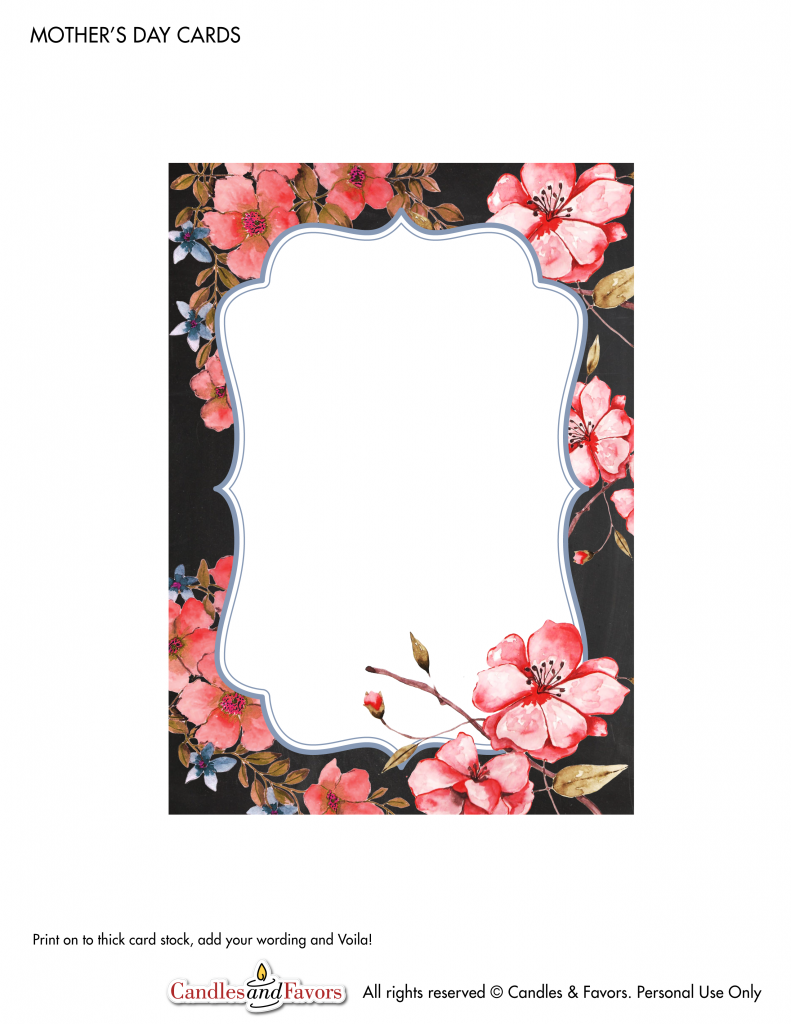 It's our opinion that there is no gift as special as one personally made and "one of a kind" so print them out and get working!
Won't Mom Be Surprised!!!