We love Halloween colors and decorations. That is why we are so happy to offer you this FREE printable party package. You got it, I said FREE. We appreciate that you are part of our family by following our newsletter. This is our way of saying THANK YOU.
This table was styled with many items that I will use around my house for Halloween decoration! This is one great way to save money. I used a lot of Dollar Tree finds for this party; as I usually do for any party:-) The Dollar Tree is full of great party finds for only a dollar! My other favorite spot is the Dollar Spot at Target. Don't be fooled by the name, they now have three dollar items but still totally worth it to create fantastic decor.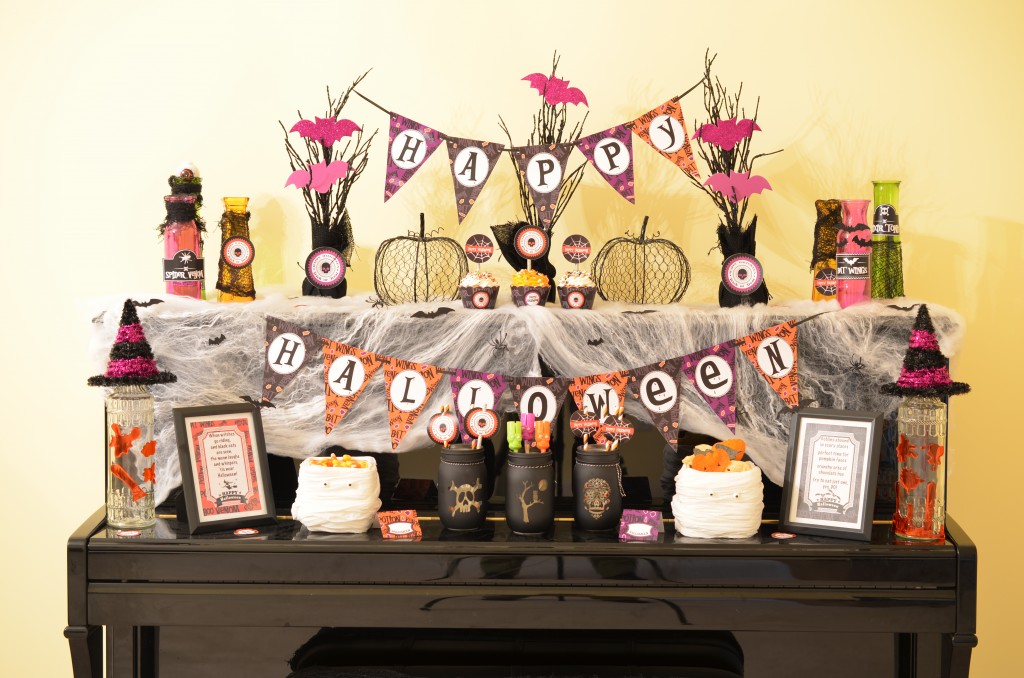 The banner is part of our Happy Halloween Collection and simple to cut and assemble!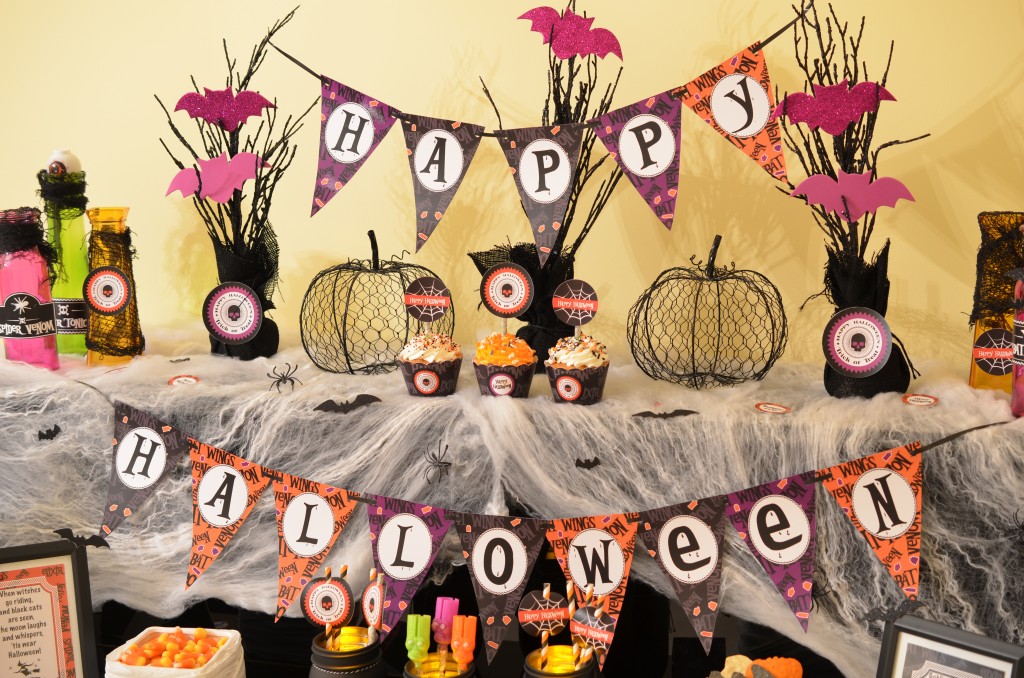 I purchased the cupcakes from a local grocery store to save money and then added cupcake wrappers and toppers (party logos), which are available in the Happy Halloween Printable Package! The great part of this package is that there are 9 unique round designs.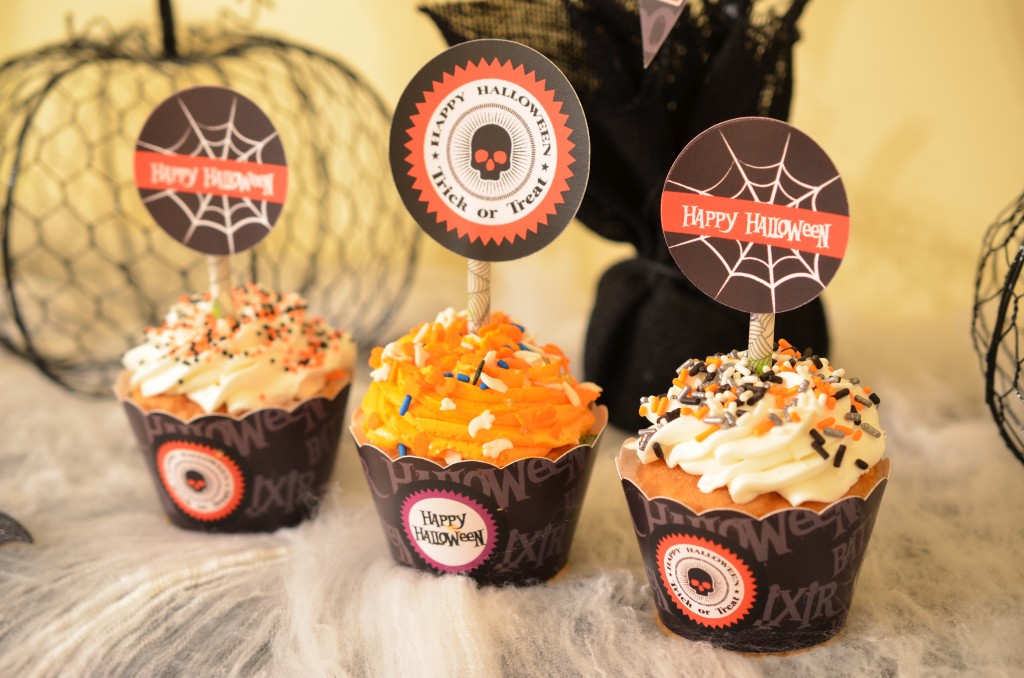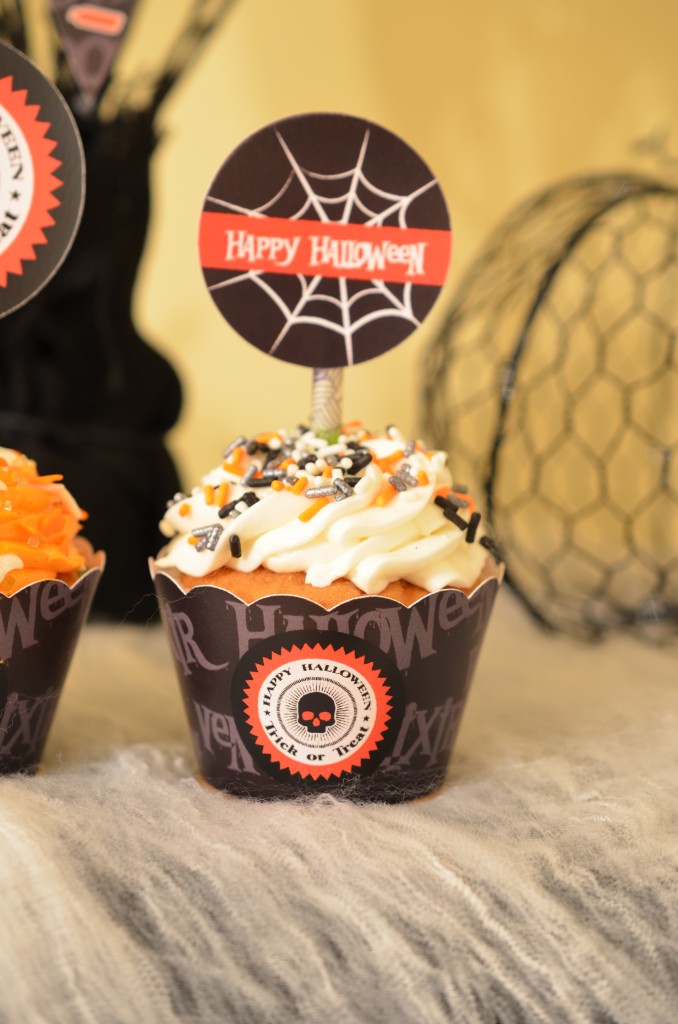 Love the Dollar Store for these cute frames. We used our invitation as a quick saying on the piano. We scattered our round tags as confetti. That is a great way to break up all the black background.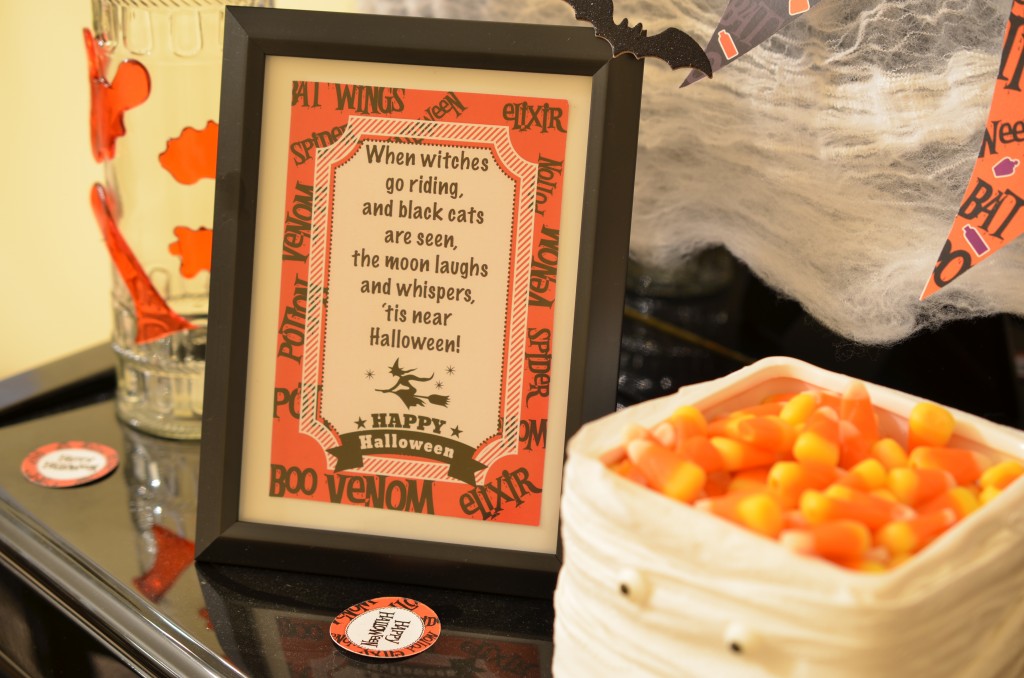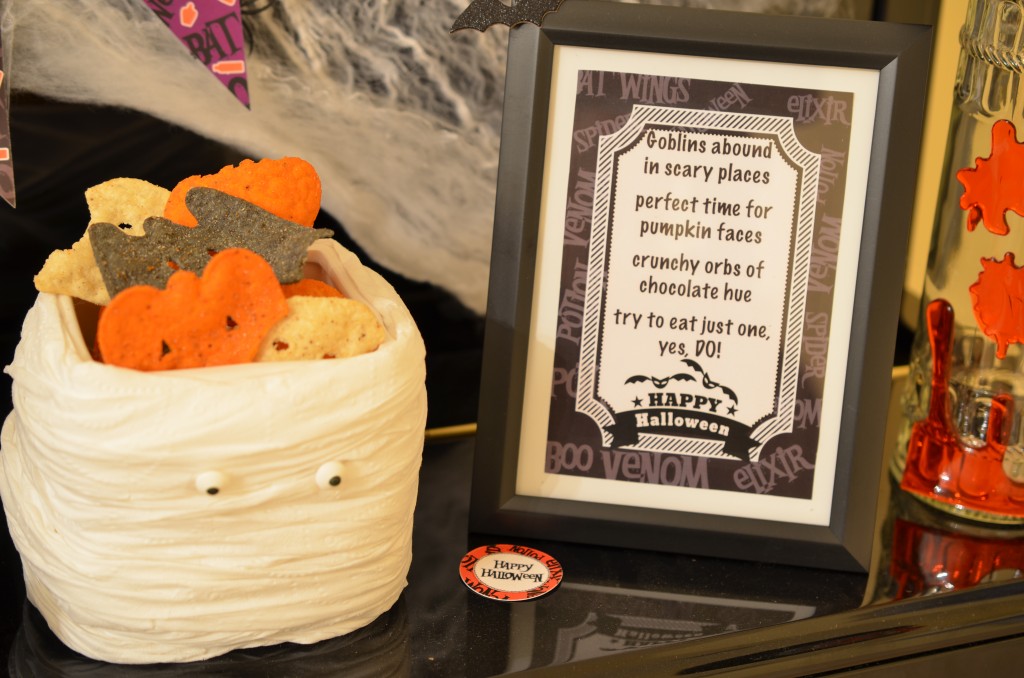 Part of our Happy Halloween Collection are our bottle wraps. We have them available as bottle wraps and arched wraps for a smaller bottle. These cute colorful bottles came from The Dollar Store. We decorated them with various nets, bat stickers and spooky eyeballs.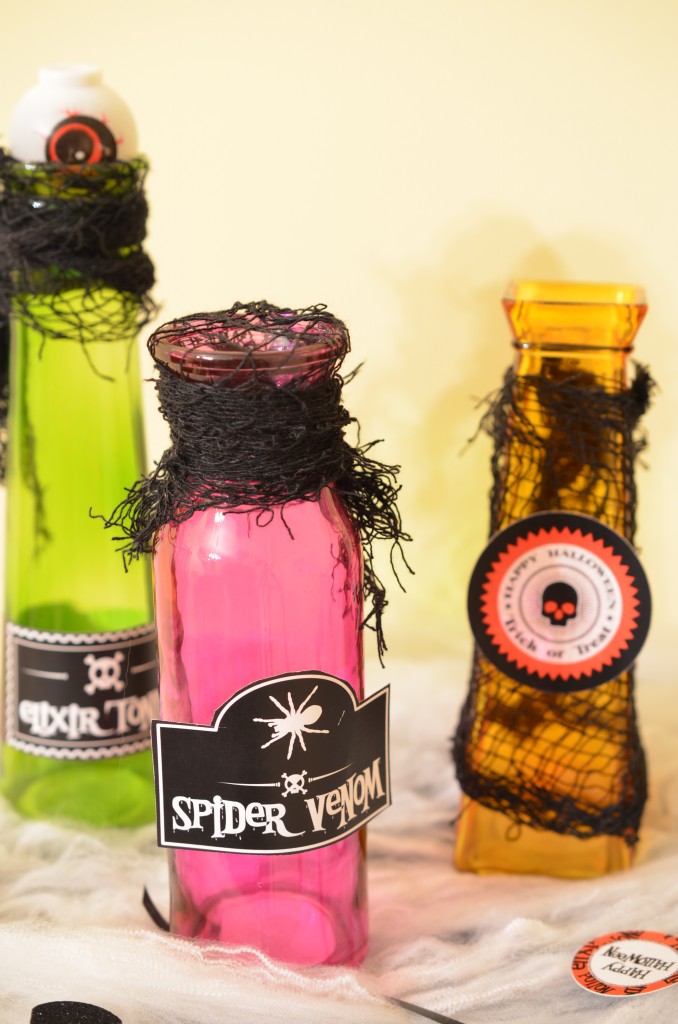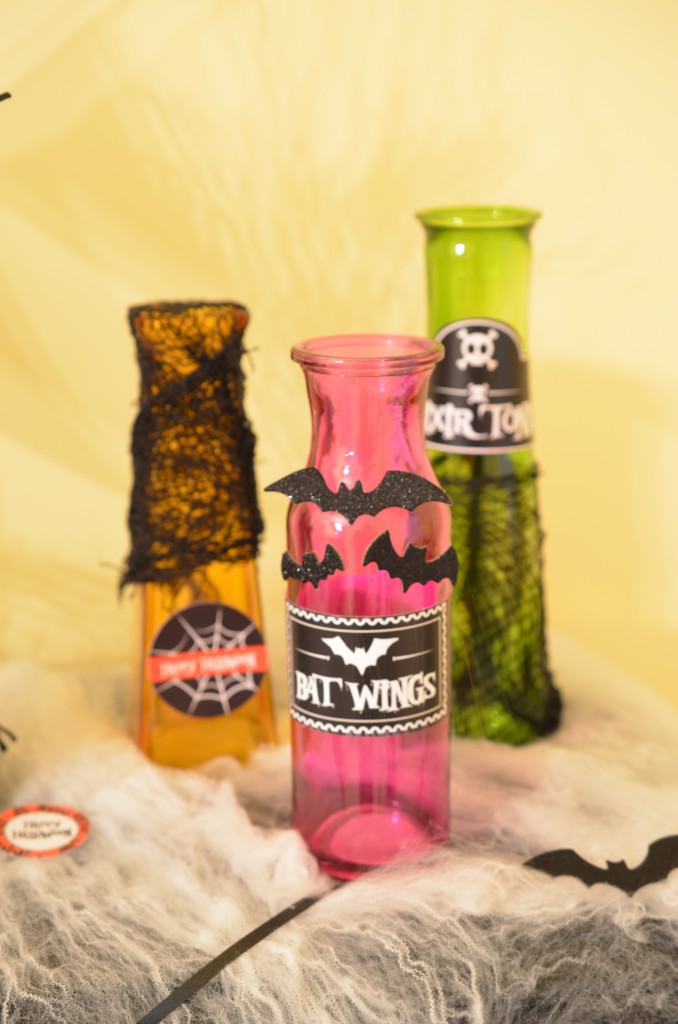 We purchased three black trees from the Dollar Spot at Target. Unfortunately, they were three dollars but totally worth the cost. The bats were also purchased at Target and added the right amount of glittery sparkle to the trees.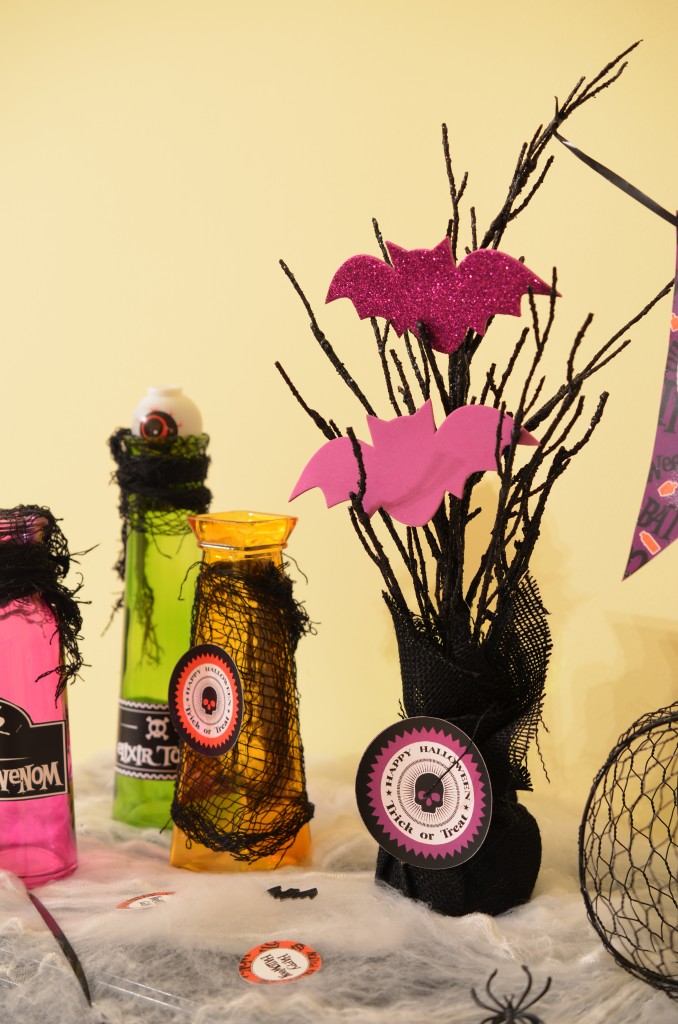 How cute are these mummy treat containers? The porcelain container was also purchased at Target. We wrapped them with toilet paper and glued on some eyes. To top it off we filled them up with ghostly tortilla chips.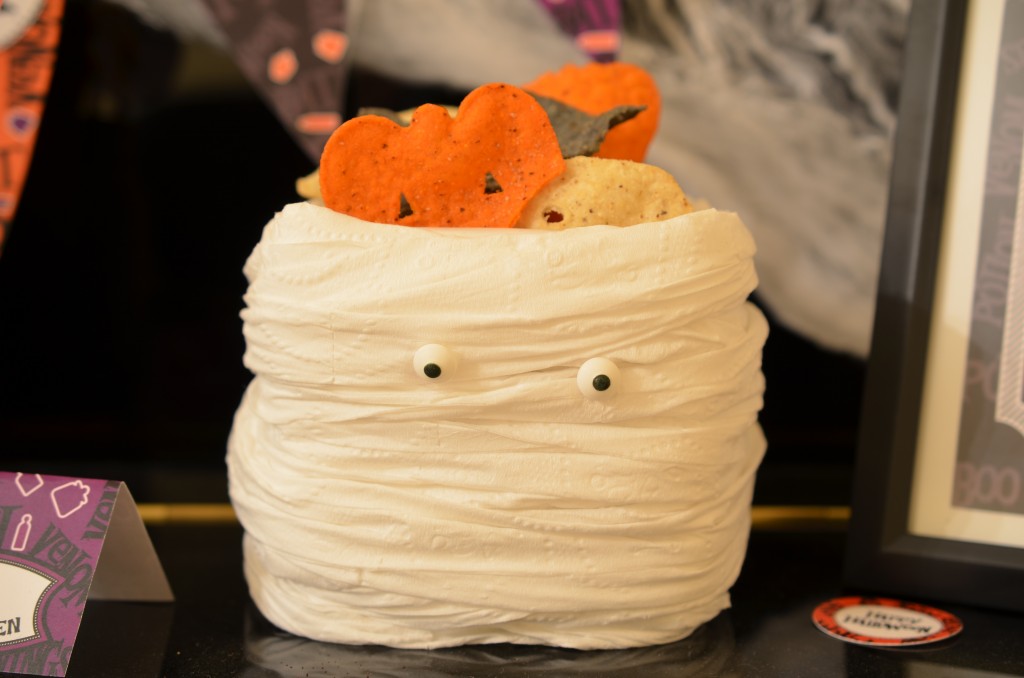 Also included in our Happy Halloween Printable Set are these adorable tent cards. You can use them in various ways. We have them as food cards. However you can use them as place cards or treat bag toppers.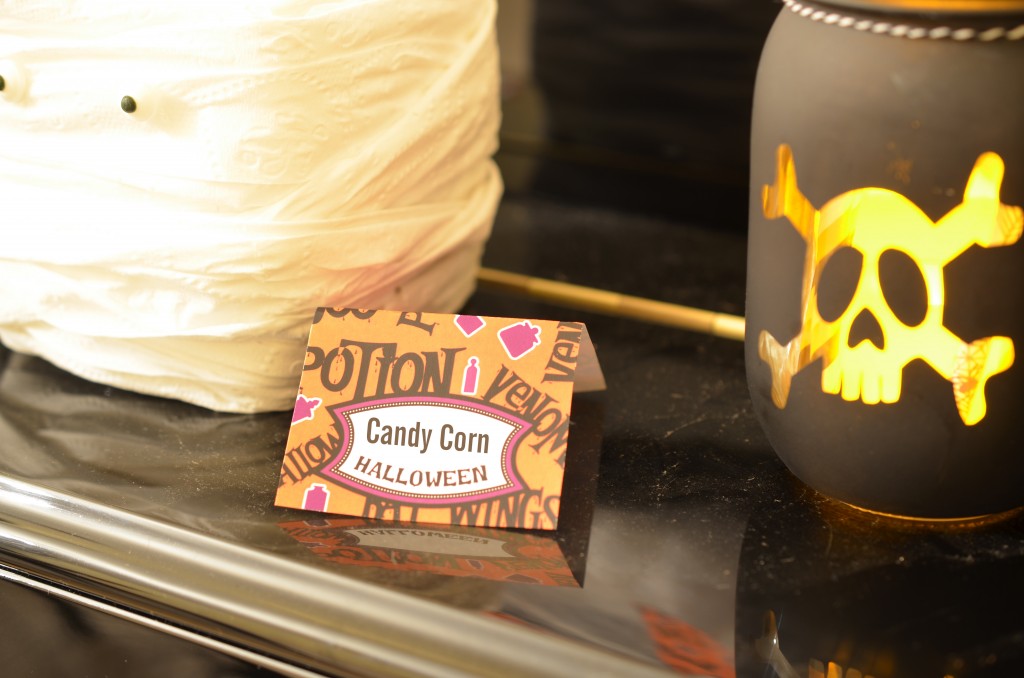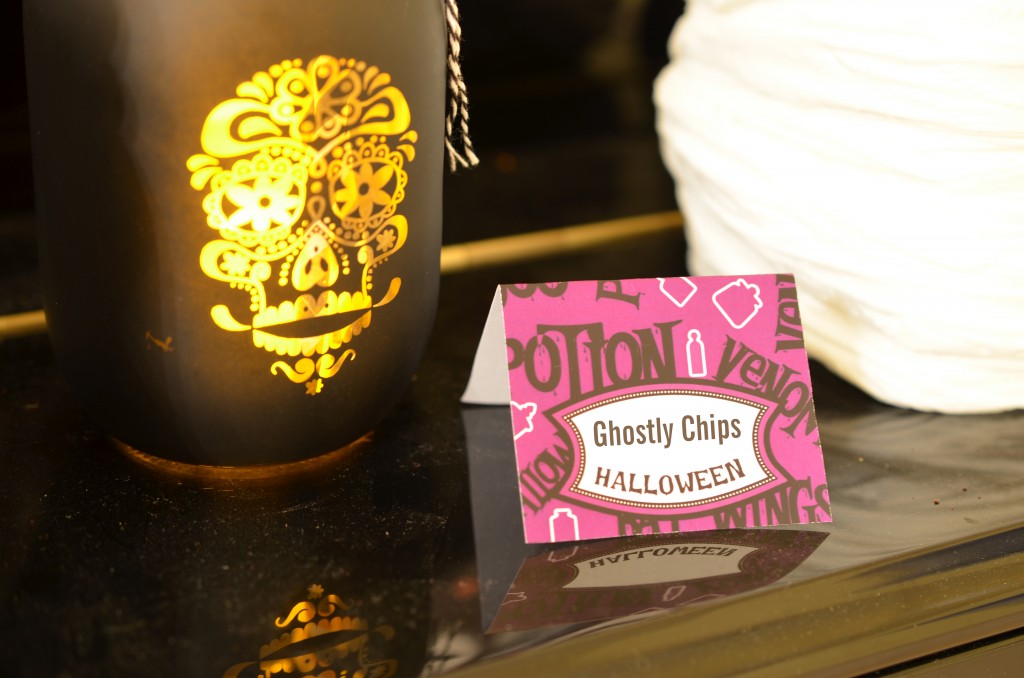 Another great find at Target are these cute mason jars with a battery operated candle inside. We added colorful Halloween color straws with our round circle as a straw flag.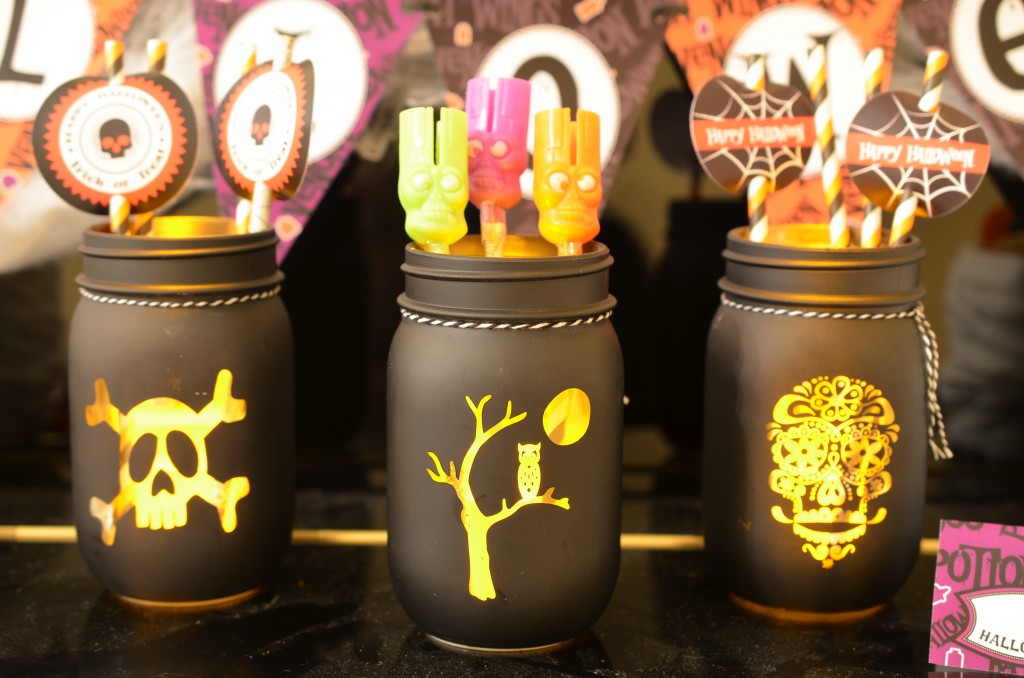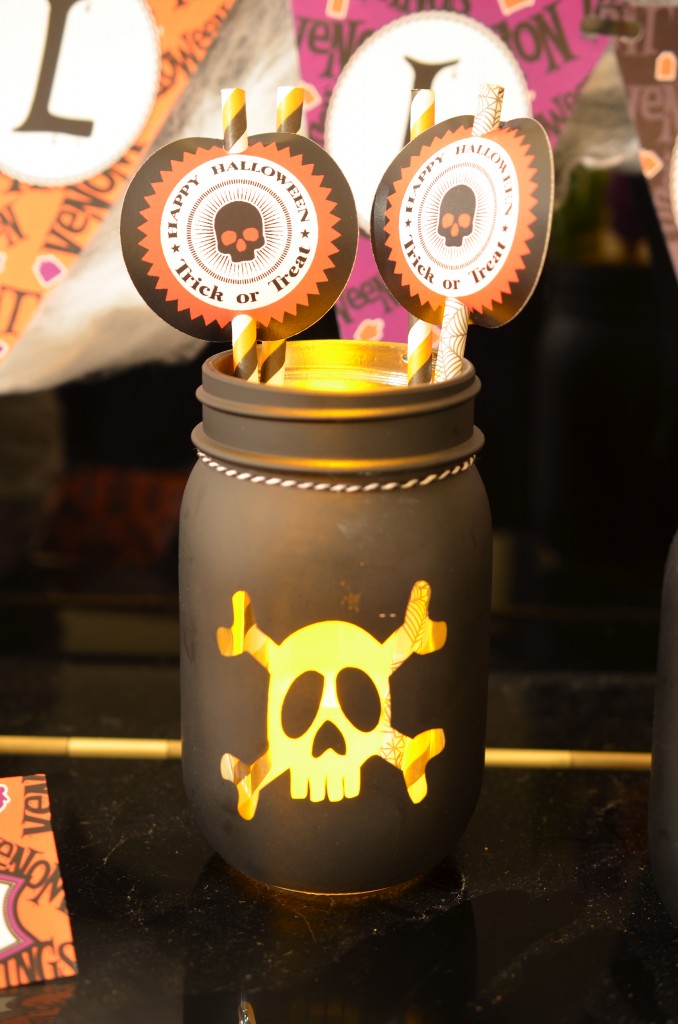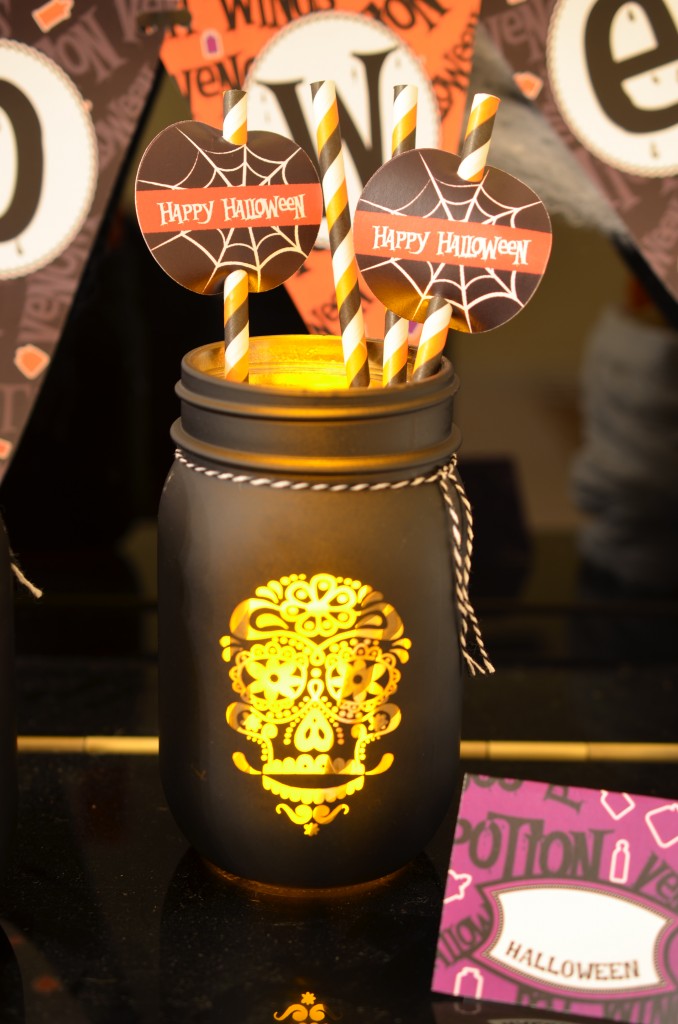 Download our Happy Halloween Printable Set here:
http://www.candlesandfavors.com/download/FREE-HALLOWEEN-PRINTABLES.pdf