Candles and Favors is located in beautiful Temecula, California. Temecula Valley is Southern California's Wine Country. Home to hundreds of wineries. We have many award winning wineries as well as smaller boutiques. We thought it would be fun to host an evening of wine and cheese under the stars.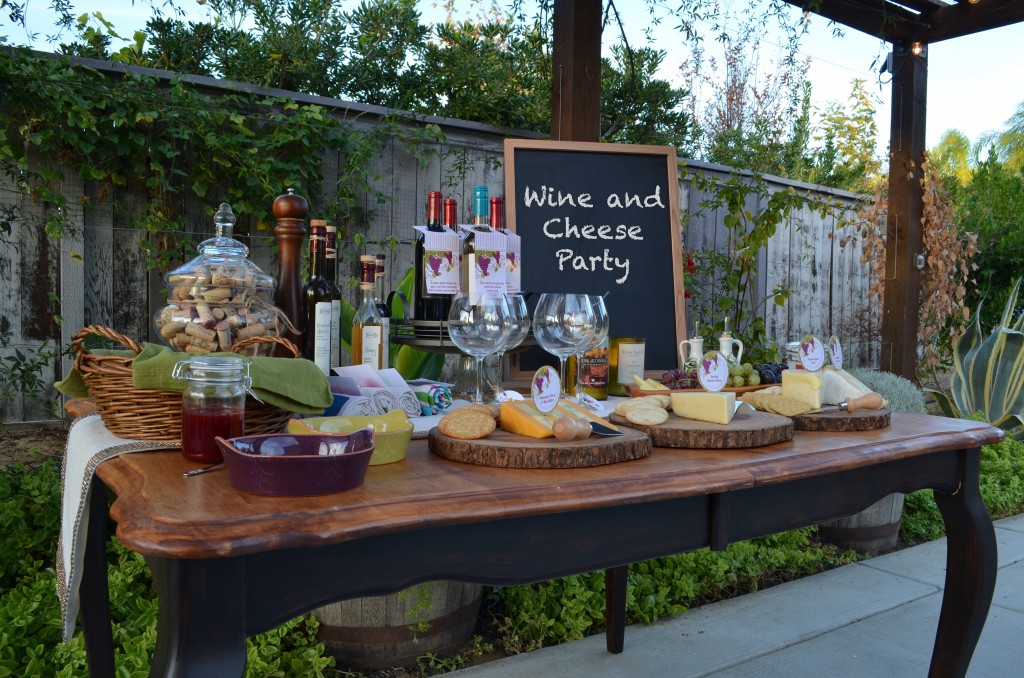 It's always important when you're planning a party to shop in your home first. This table is actually from our kitchen. We did have to purchase a few items (besides the wine and cheese).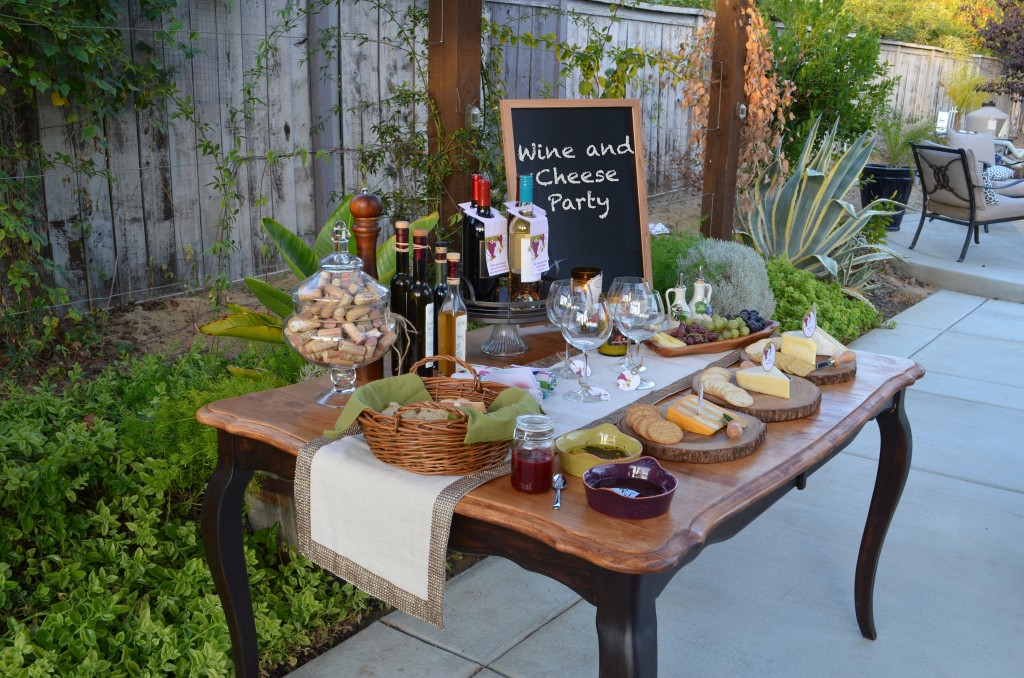 We are big fans of World Market. Since we were going for more of a rustic feel we went with Wood Bark Stands from World Market. They were perfect to display our cheese selection.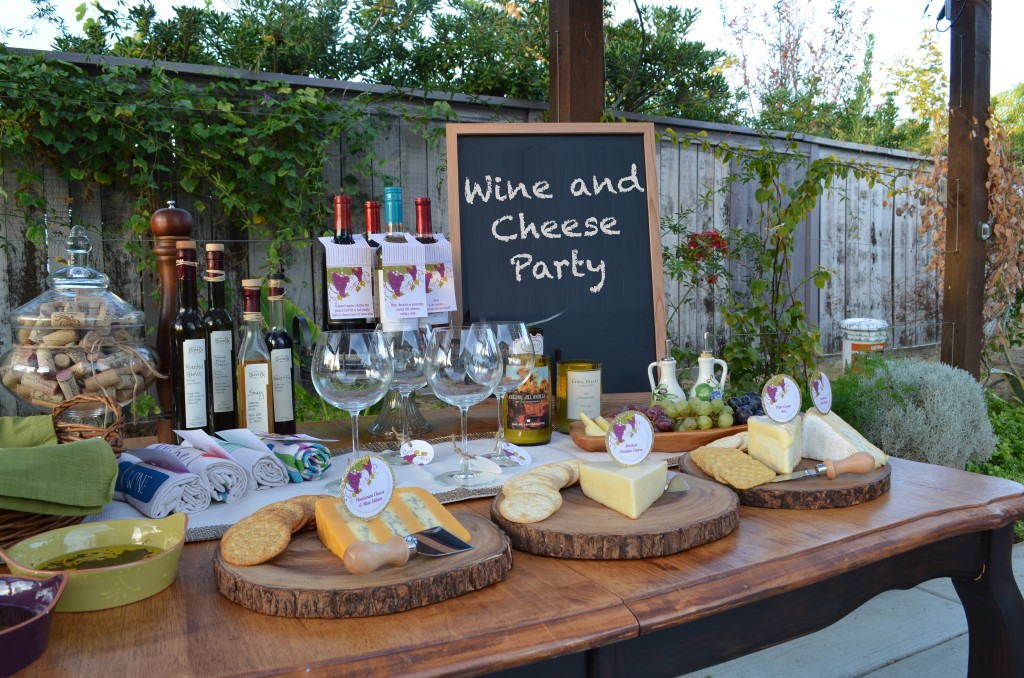 This chalkboard frame was one of our DYI projects for this Wine & Cheese Party. We purchased this picture frame from the dollar store and turned it into a chalkboard frame. We were inspired by this DYI tutorial.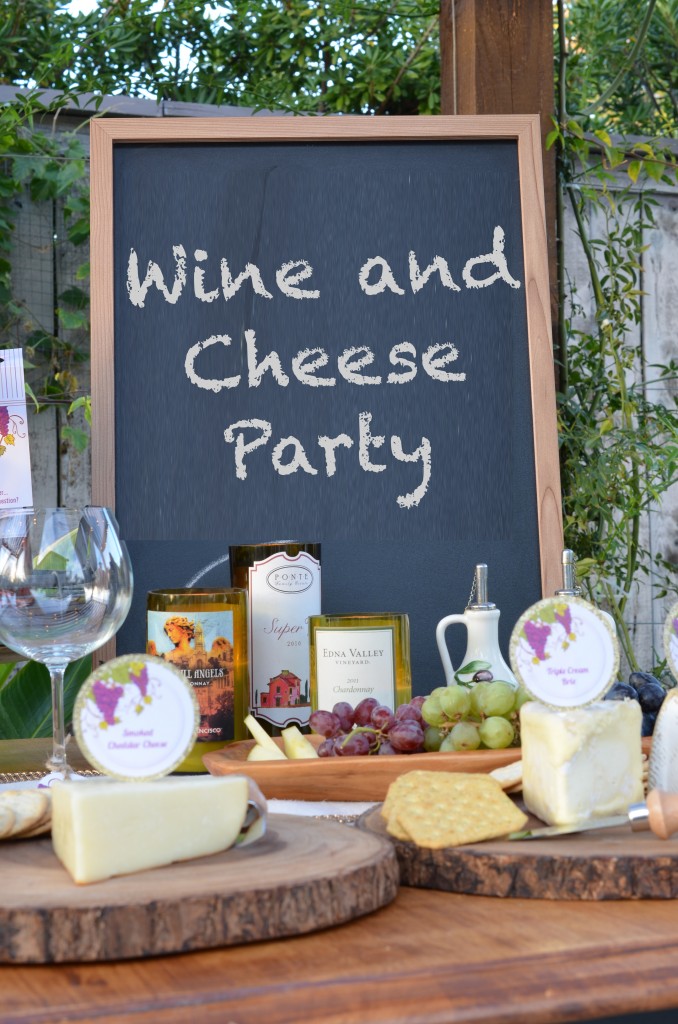 We went to our local Trader Joe's and picked up some fabulous cheeses. They have a fabulous selection of cheeses and you can't beat the price either. We hole punched gold glitter cardstock and affixed our Vineyard Splash Personalized Round Stickers. We attached the final product to a toothpick. Perfect way to label what cheese our friends were tasting.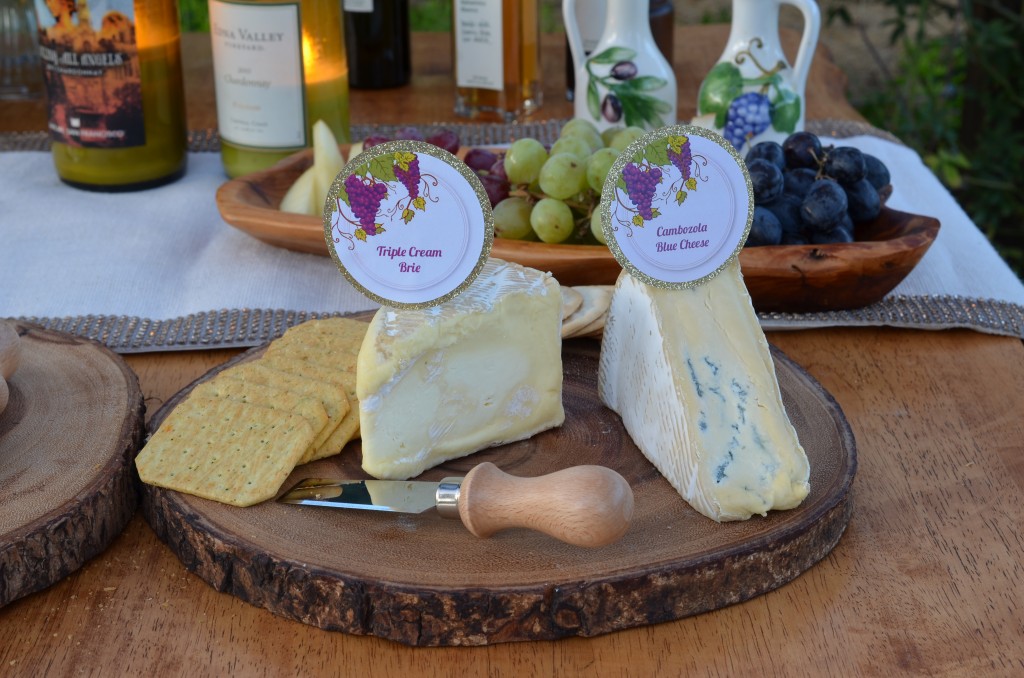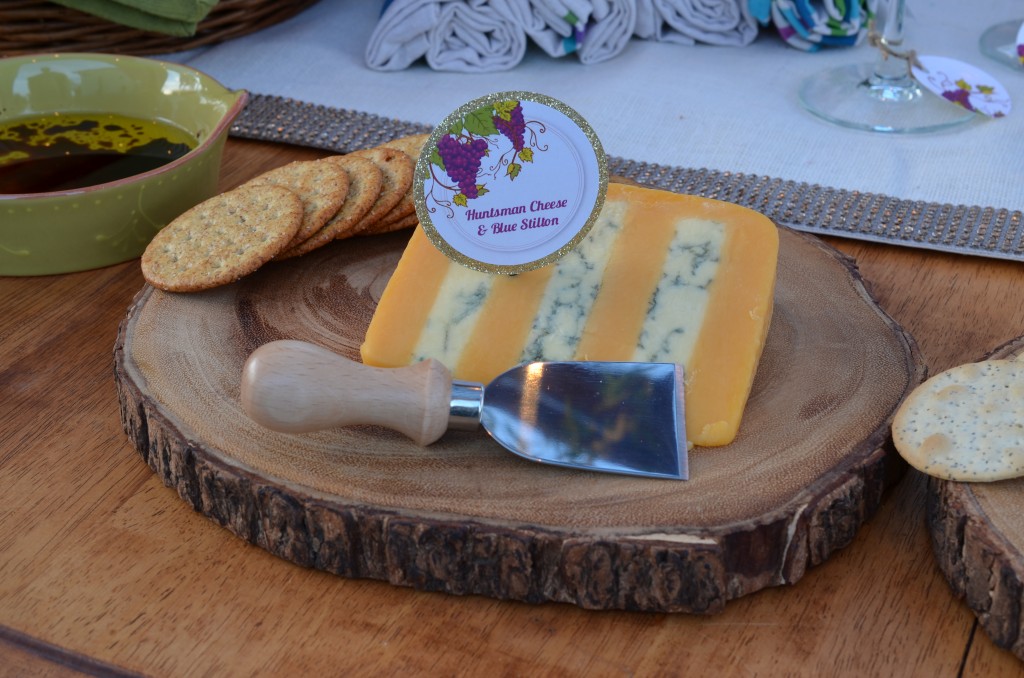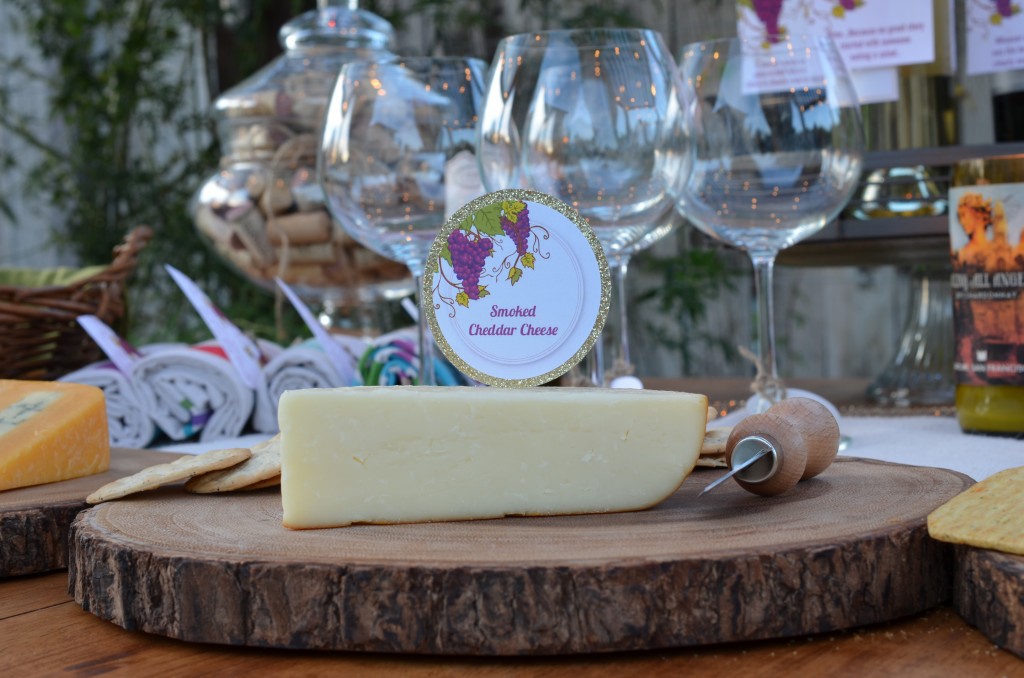 The Wine Glasses also came from World Market. We cut out little circles from our Vineyard Splash Candy Bar Wrappers and attached them with twine around the base of the wine glass.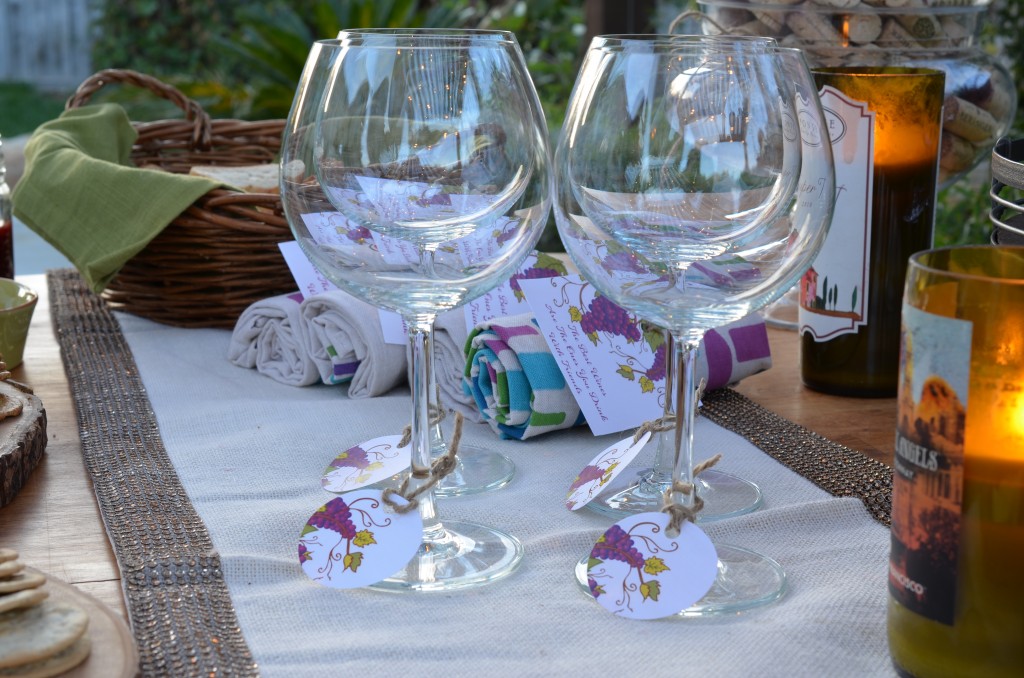 We wanted our friends to have a small favor sticking with our Wine and Cheese theme so we found these really cute hand towels from Home Goods. Each hand towel had a different saying so our friends were able to pick and choose to their liking.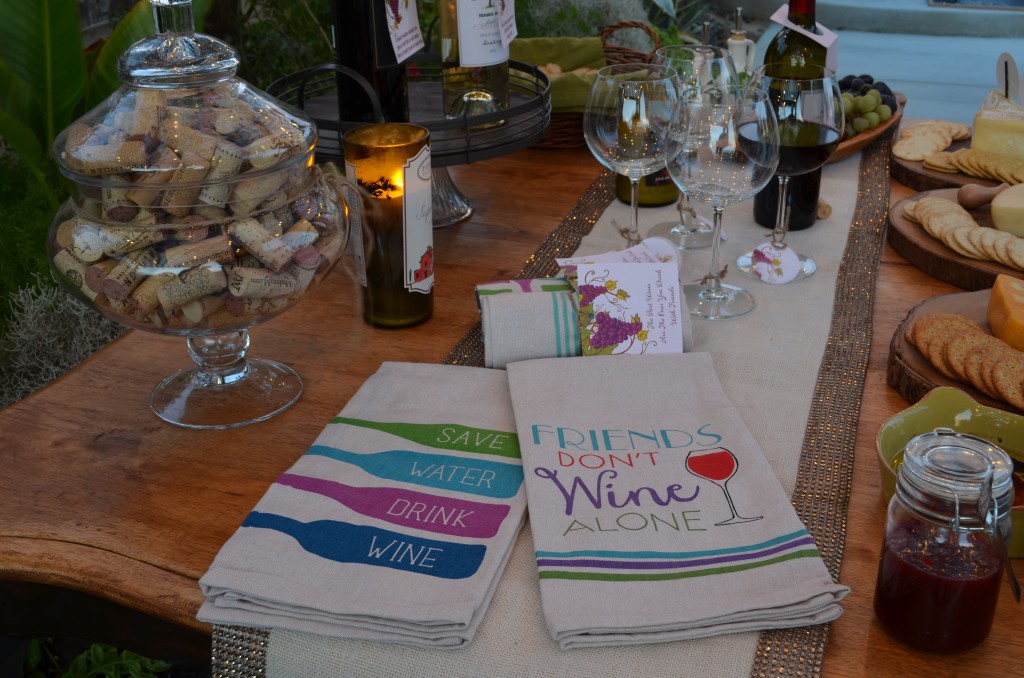 We rolled them up and added a cute tag to them. We placed them on top of our burlap and jewel table runner. The Vineyard Splash tag reads "The Best Wines are ones you drink with friends."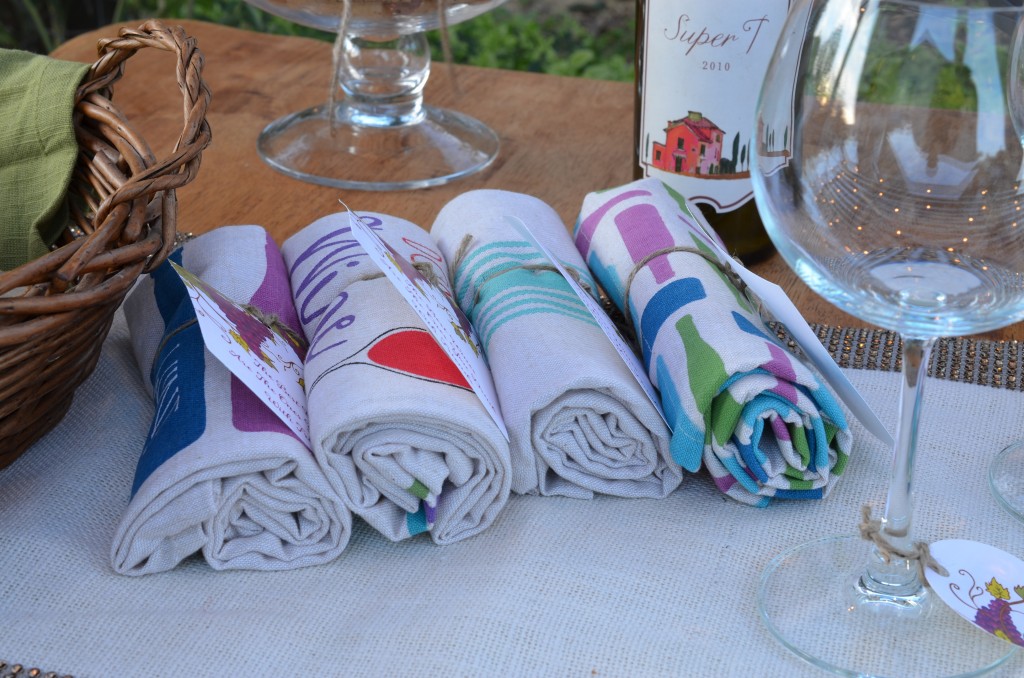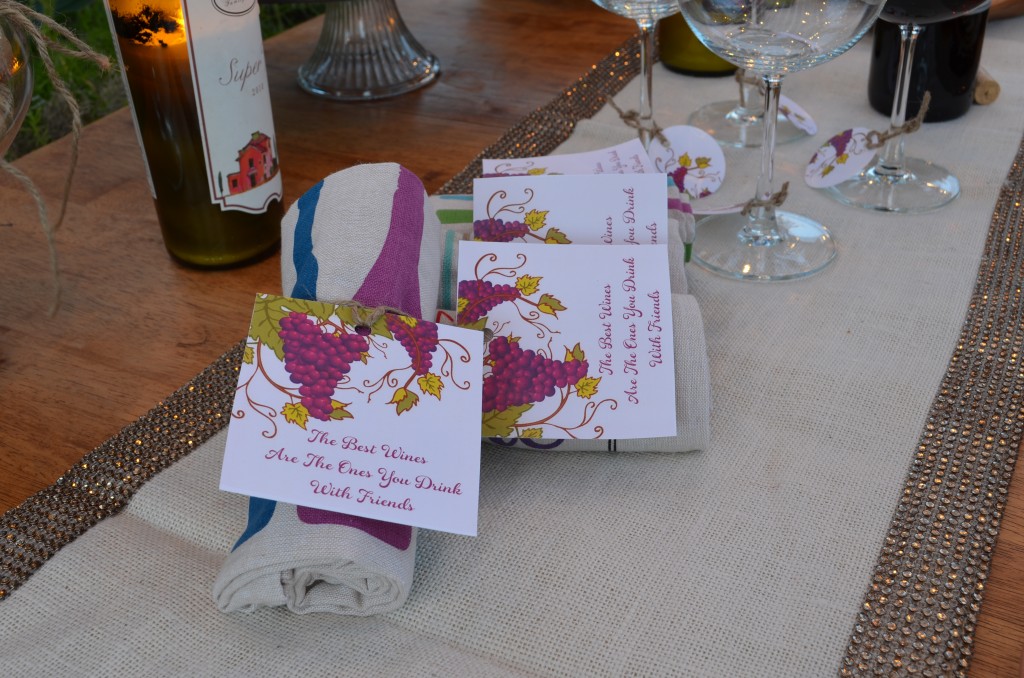 Besides hundreds of wineries in Temecula Valley, we also have a fantastic Olive Oil Company. Temecula Olive Oil Company is a family-owned business, committed to using only California olives to make the highest quality olive oil.  They have an olive oil tasting room and ship worldwide. We mixed some oil and vinegar to create a dip for our french loaf.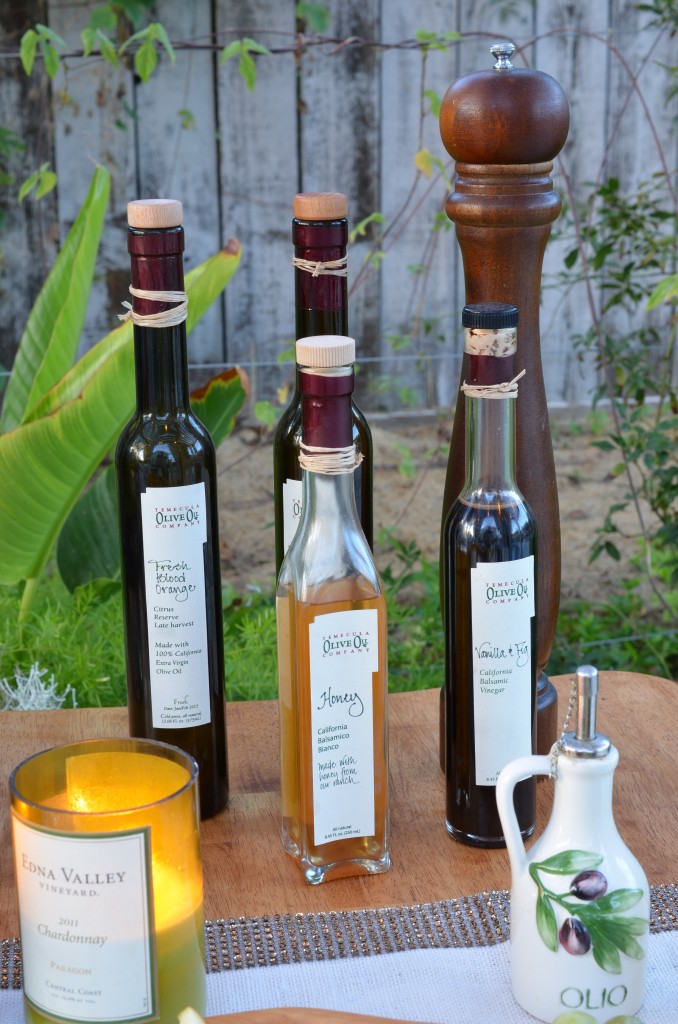 We also hung some custom Vineyard Splash Wine Tags to our wine bottles. We printed them with different sayings.
Wine…Because no great story started with someone eating a salad
Whoever said laughter was the best medicine….clearly never tried wine
It doesn't matter whether the glass is half full or half empty…There is clearly more room for more wine.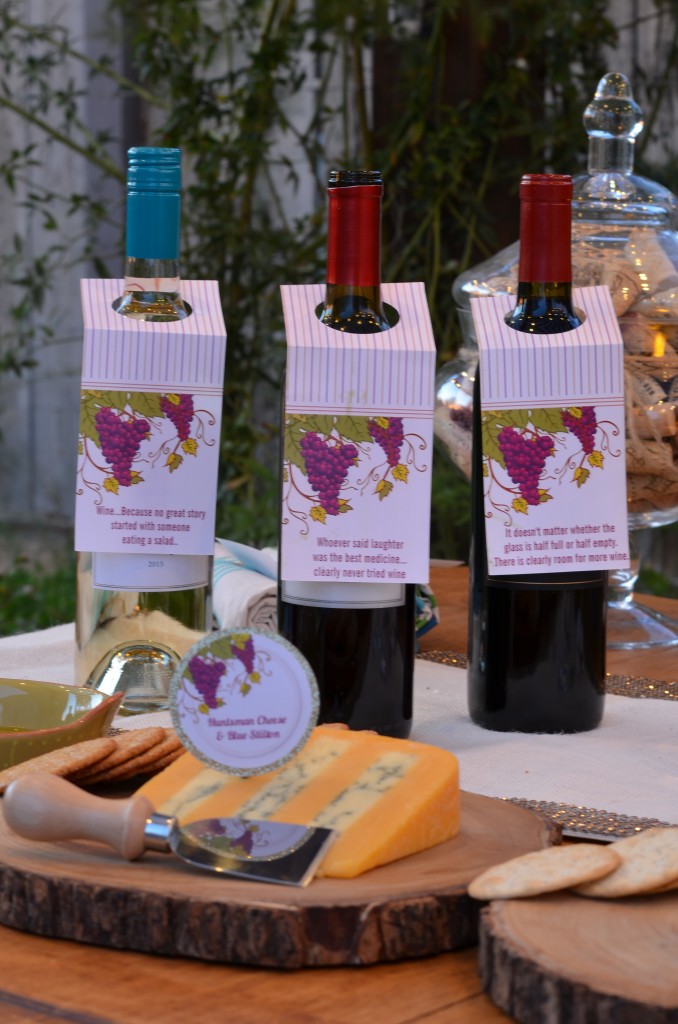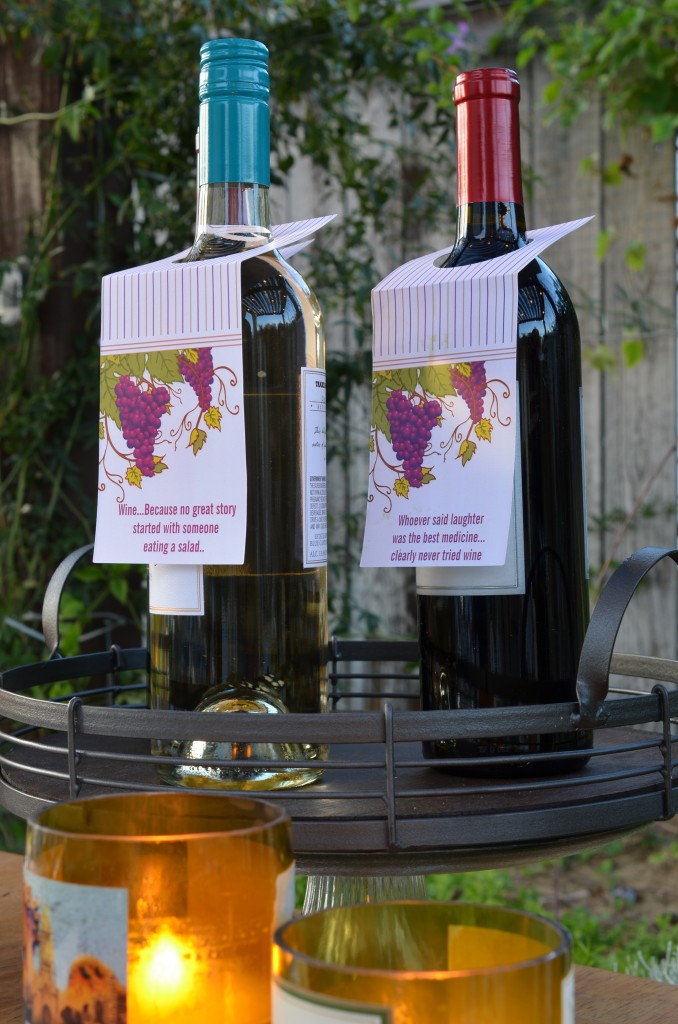 Our signature apothecary jar was also on the table filled with wine corks. It would have been fun to do another DYI project using the corks, but then what would we fill the jar with? We did find some cool projects you can do with corks, you can check it out here: http://www.buzzfeed.com/pippa/25-things-you-can-make-with-corks#.nxqNMvVnO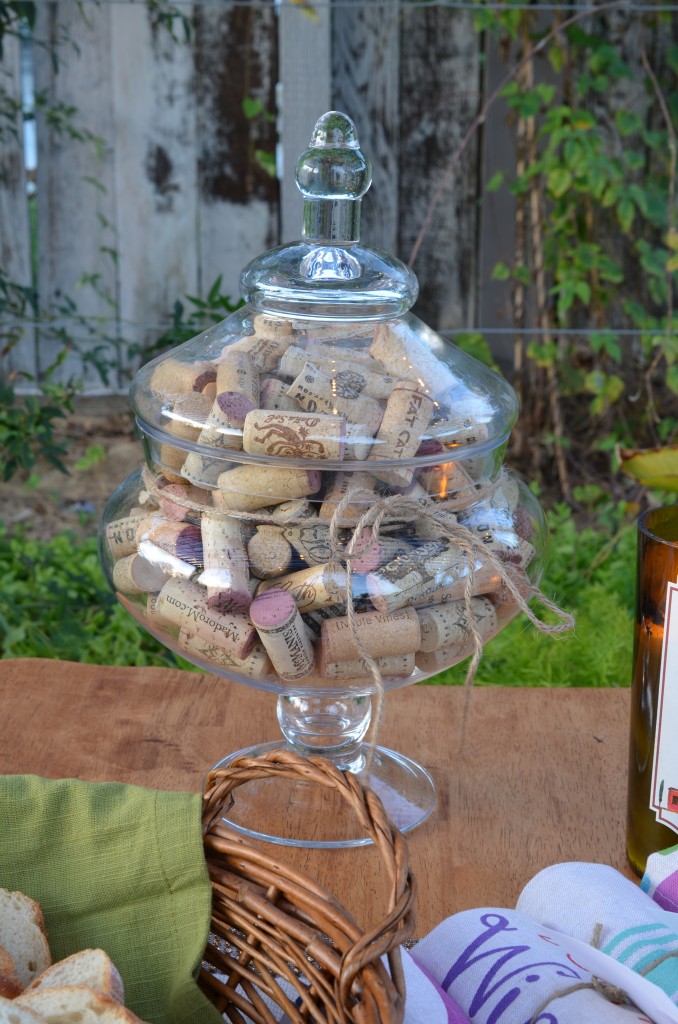 We all don't have this beautiful backyard to set the stage. But what matters most is the company. Ok that was funny, I meant the Wine and Cheese :-). If you ever have a chance to visit Southern California, come to Temecula, you will not be disappointed. You never know, you might just fall in love and never leave. In that case, you can work for us and be inspired by the beauty right outside our front door.
On a side note, if we have gotten you in the mood for some good wine, drink responsibly..