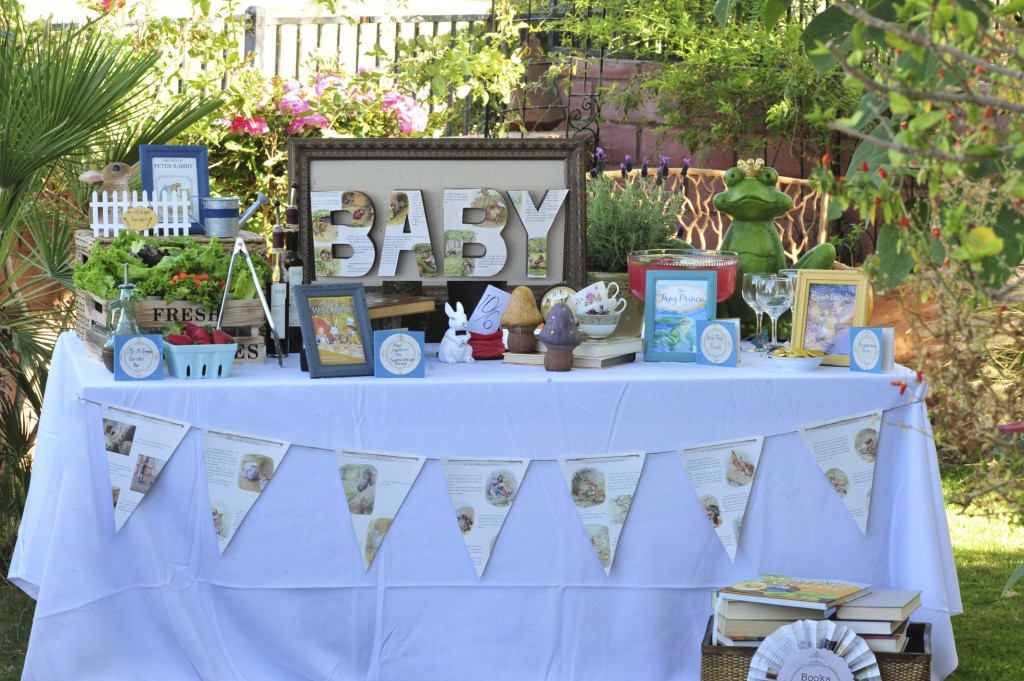 We labeled the different stories with our table confetti affixed to a small handmade book.
To go along with the scones, we also made some delicious tea sandwiches that we cut in the shape of hearts with our easy as pie sandwich press that we bought at Target. This is a tool that can be used for so many different things including our children's lunch!
You will also notice some mushrooms, tea cups and, of course a large pocket watch!
(I'm late! I'm Late! O-Dear I'm Late!)
For a little ambiance, we affixed pages from some children's books to some mason jars and we added some tea lights for a warm flickering glow. We added a three-dimensional effect by adding some paper mache flowers with some jute twine.
Right below that we have placed some matching build a library themed bookmarks complete with a twine string and handmade tassels. These were easily made with pages from a book and a scissor.
(Caution One Book Was Harmed During The Making of This Blog Post!)
Not to toot our own horn, we have some pretty talented staff members. Our MVM (most valuable member) PJ wrote this poem for the table:
Take just a moment,
A second to look
Did you remember
To sign your book?
Your gift is special,
It comes from the heart,
We want baby to know
Where their memories start.
Take a sticker,
Write your name,
A short note too
So baby will know
This book is from you.
Do you have a greta idea for a craft, food or decoration we missed?
Help out others and inspire us by leaving a comment with your idea, suggestions or feedback!
We would love to hear from you!!
As always if you liked this post please consider subscribing, and share this post!